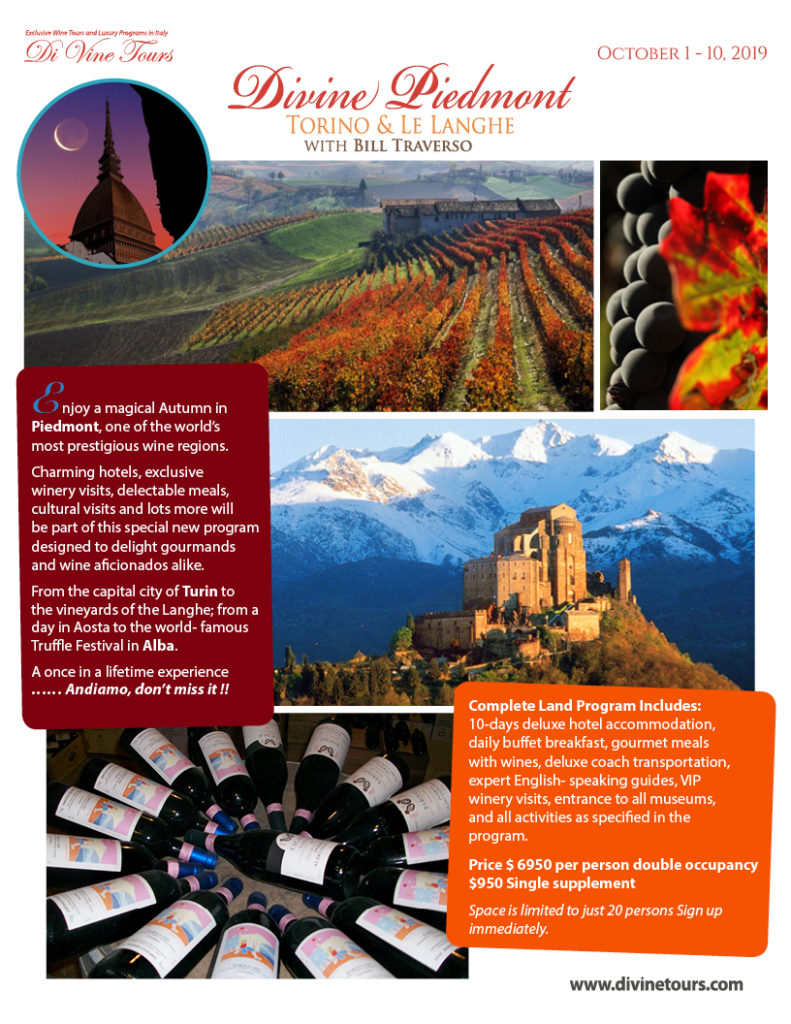 Divine Piedmont with Torino and Le Langhe 2019
Our signature Autumn vacation for all the senses! We begin in Turin, capital city of Piedmont known for its aristocratic atmosphere, superb restaurants, historic cafes, and excellent shopping and then move on to our charming retreat in the Langhe area to visit the famed wine villages of Barolo, Barbaresco and more!
10 Days/9 Nights PROGRAM HIGHLIGHTS:
• Arrival – Reception
   and Welcome Dinner
• City Tour of Turin
• Visit to AOSTA
   Italy's smallest region
• Truffle Festival in Alba
• Barolo Day
• Barbaresco Day
• Villages of Le Langhe
• Farewell Events
   and more
Andiamo, don't miss it!!