One-Day Cooking Classes
Discover the culture and history of a region as you learn to prepare traditional specialties while "living" in its beautiful setting…
Our one-day cooking experiences are available any time of year — Let us know your dates of preference.
Chianti Cooking Classes
One Day
:
At famous Abbey/Cooking School
At famous winery/Cooking School
At local restaurants with owner/Chefs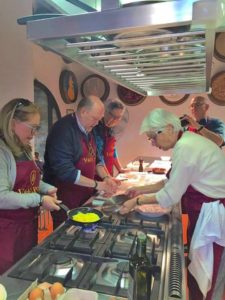 Florence Cooking Classes
One Day
:
A truly DiVine Day Experience as you enjoy a Morning Market Tour 
with your Chef followed by a complete class and Florentine lunch.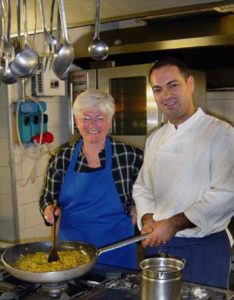 Amalfi Coast (Ravello) Cooking Classes
One Day:
An extraordinary day of homestyle cooking in a spectacular setting. This is the perfect activity when touring the Amalfi Coast. Learn an entire menu of traditional southern cuisine followed by lunch on a terrace with sips of limoncello overlooking the Mediterranean Sea.