One-Day Cooking Classes
Discover the culture and history of a region as you learn to prepare traditional specialties while "living" in its beautiful setting…
Our one-day cooking experiences are available any time of year — Let us know your dates of preference.
Private Virtual Cooking Classes with Mamma Agata
Join us for a TRUE Italian cooking experience with virtual live demonstration cooking classes via Zoom. Join CHIARA, Mamma Agata's star chef along with Divine Tour's director, Myriam Angulo who will be joining along in the cooking and moderating of these classes!
You might recognize Mamma Agata from MASTER CHEF UK or other appearances in international food programs ranging from the Food Network to the Cooking Chanel and more.
Click here for more information.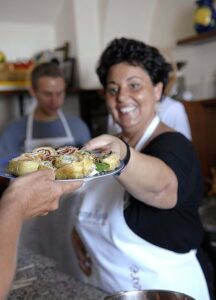 Chianti Cooking Classes
One Day
:
At famous Abbey/Cooking School
At famous winery/Cooking School
At local restaurants with owner/Chefs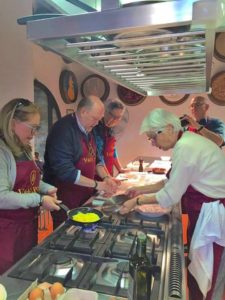 Florence Cooking Classes
One Day
:
A truly DiVine Day Experience as you enjoy a Morning Market Tour 
with your Chef followed by a complete class and Florentine lunch.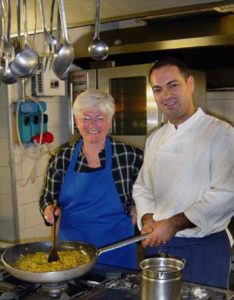 Amalfi Coast (Ravello) Cooking Classes
One Day:
An extraordinary day of homestyle cooking in a spectacular setting. This is the perfect activity when touring the Amalfi Coast. Learn an entire menu of traditional southern cuisine followed by lunch on a terrace with sips of limoncello overlooking the Mediterranean Sea.